Four steps closer to GDPR compliance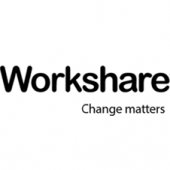 With the new General Data Protect Regulation (GDPR) coming into force on May 25th this year, and with the threat of stricter audits, law firms are under increased pressure when handling sensitive and confidential client data. These days, an attachment containing personal data sent to an unauthorized recipient could be costly – up to 4% of your annual global turnover or €20 Million (whichever is greater).
It's a difficult path for the legal sector. First, firms need to understand the requirements of the GPDR and then understand what data they're responsible for. Next, they need to map the two and create policies that will comply with the GDPR. These are mammoth tasks, but firms also need to do this while keeping operations running.
Pulled by compliance on one side and operations on the other, legal firms are walking a tightrope that can only be taken one step at a time.
Read Workshare's four steps you can take that will help towards GDPR compliance.