Minimising insider threats to your information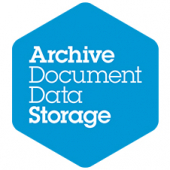 Securing the perimeter of your business is important, but protecting your information from insider threats requires just as much care and vigilance. Unlike a random thief, a dishonest or disgruntled employee has the luxury of time and accessibility to gain access to your sensitive documents and data. Here we offer several ways for minimising insider threats to your information.
Upgrade passwords
Weak or "guessable" passwords offer dishonest employees an easy point of entry to business systems and networks. Never use the same password for multiple devices and applications. Instead, generate a unique password for every device and website that requires a login. Security experts recommend using passwords that combine capitalized and lower-case letters, numbers and special characters.
Admittedly, it's a challenge remembering multiple passwords, so use a password manager to store and encrypt your passwords. Most online service providers now offer two-factor verification keep your login information secure, so take advantage of it whenever it is offered.
Store documents off-site
Think your confidential documents are secure inside those file cabinets? Think again. A single document can contain a gold mine of personal and financial data and proprietary information. Keeping paper records safe from snoops and thieves is a losing battle when your documents are stored within your office; it's far too difficult to control access to them.
Any sensitive and confidential documents should be stored off-site in a record centre. All access to a record centre is limited to screened records management professionals, and the facility is equipped with features like:
external perimeter security
24-hour internal staffing
motion detectors
fire detection and suppression technology
secure loading and unloading areas
Each record and box is barcoded and entered into a tracking database so your information can be quickly retrieved and delivered to you with a clear audit trail.
Outsource your paper shredding
In-house shredding doesn't protect privacy of your information simply because office paper shredders are unreliable and time consuming to use. This means that sensitive paperwork may sit unshredded and out in the open for weeks, or even worse, it might get tossed whole into a recycling bin. It's all too easy for a snooping employee to gain access to sensitive records.
You can end negligent document disposal risks by outsourcing your paper shredding to a secure destruction provider. Secure collection containers are placed next to printers, photocopiers, or other convenient collection areas in your office. Your staff can quickly and easily drop any client document into the container—even whole files with staples, paper clips, sticky notes and a file folder. On a schedule determined by you, the containers are professionally collected and destroyed, offering your business unrivaled privacy protection.
Educate your employees
Employee training is one of the most effective ways to eliminate insider threats to your business information. Offer ongoing information security learning opportunities for your staff. Review policies and procedures for handling, storing and disposing of sensitive data. The more you foster a culture of awareness in your organisation, the fewer opportunities dishonest employees have to compromise confidential information.
The thought of an employee or colleague stealing business information is enough to make your stomach turn, but insider information security threats are a reality that has to be faced. Use the information we've provided here to keep them at bay.
Archive Document Data Storage (ADDS) provides records and information management solutions for businesses throughout London, Bristol, Bath, and Swindon. Please contact the File Queen for a free consultation or further information filequeen@archivestorage.net.