Paragon: Gone phishing?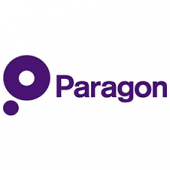 On the 2nd May Travelers Cos. argued before the U.S. Appeals Court that cash payments made in connection with phishing attacks aren't covered under a general crime policy. These claims arise in circumstances where increasingly advanced hackers use email credentials to trick firms into sending sensitive information or large cash payments on the apparent authority of clients and third parties. It has been widely agreed that companies looking for insurance to cover the broadest potential range of cybersecurity incidents should seek specialised plans, rather than rely upon previous policies with wide, unspecified coverage. Increasingly specific cyberattacks are being excluded, particularly those stemming from human error.
As technology continuously evolves so do the risks associated with it. Law firms are increasingly being targeted by phishing attacks and despite this rising threat, continue to fall foul. This increased threat, the sophistication with which it appears and the approach of GDPR on the 25th May make it more important than ever to have the correct cyber protection in place.
Cybercrime & DataProtect is an exclusive bespoke insurance product tailored to law firms and designed to indemnify and assist our clients following a cyber incident. Our exclusive product provides vulnerability scans, as well as remediation instructions, and one month's complementary phishing training from our selected specialist partner. It will also include a breach response team who will provide step-by-step advice, ensuring compliance with notification and regulatory requirements.