Security made simple: Understand data security better with Convene's explainer document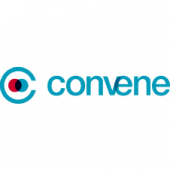 At Convene we believe that your trust in our security is an integral part of the user experience. Trust also means being able to explain things in an easy to understand way. Our explainer document is designed to help you understand why SSL and AES is needed for online security.
Our award-winning solution was developed in response to private and public service companies that require high-level data protection, access control and application security. Built with strong encryption mechanisms, Convene's secure portal allows your meeting administrators to centrally manage your accounts, system policies, file access rights as well as monitor user activities.
Features at a glance:
2048-bit SSL
SSL (Secure Sockets Layer) is an industry standard security technology for establishing an encrypted link between a server and a client. Without this, data would be sent in plain text, leaving it vulnerable to hackers. The minimum requirement for this encryption is 128 bits, which is standard for most online banking systems. This means that it is 16 times harder for hackers to break Convene's 2048-bit encryption compared to security standards adopted by most banks.
AES-256 network and document encryption
AES or Advanced Encryption Standard is the cipher used to encrypt our clients' documents when stored on our platform. AES-256 is the standard used by the US government for their sensitive information. It was estimated that it would take a supercomputer roughly 1 quadrillion years to crack an AES-128 cipher, which is two steps lower in complexity compared to AES-256. In other words, it is practically impossible to decipher the double security provided by Convene.
Real-time decryption and secure decryption on mobile devices
Convene uses a real-time decryption model. This means that when you want to view a file that is stored on a Convene server, only the part that you want to look at is decrypted. After you have finished viewing a file, Convene automatically wipes all temporary files it created on your device, saving space and erasing any trails. In comparison, other decryption systems decrypt the entire file, creating temporary files of the whole document that can be potentially accessed by a hacker.
Convene gives you control of your files
With Convene's multi-level, fine-grained access control your meeting administrator can:
Set different levels of access and editing for an individual or a group
Set individual passwords for specific files and folders
And customise read-only and read-write permissions for every meeting participant or for a whole group.
Remote data wipe for lost devices
If someone loses their device, any sensitive information stored in the Convene app can be deleted remotely. However, as most people are not immediately aware that they have lost something, Convene added two more features to increase security for our clients. First, our two-factor authentication prevents unauthorized access to data on any device and second, data on a lost device is automatically deleted when password guessing is detected.
Track and limit document access and sharing
Convene allows your system administrator to track log-in attempts, downloads, uploads and what permissions were granted to who and by whom. This way, if there is any suspicious activity, you can start taking appropriate actions immediately. In the future, we may be able to remotely delete printed documents. Until then, you can make sure that sensitive documents stored in Convene are not printed or shared via email by simply limiting certain access rights.