Off-site vs. on-site shredding: a comparison by ADDS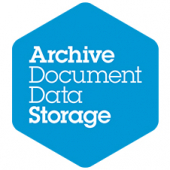 A corporate data security policy needs to include reliable and secure document disposal practices. As identity theft and business fraud rates rise, there's a bevy of on-site and off-site shredding vendors competing for your business. But which privacy protection option offers the best overall value for your organisation? In this blog, we offer a head-to-head comparison of off-site vs. on-site shredding so you can decide for yourself.
On-site shredding
An on-site shredding service involves having your documents destroyed at your business in a mobile shredding truck. On-site shredding providers tout the ability to witness your documents shredded firsthand. However, there are several downsides to on-site shredding.
A mobile shredding truck's engine must be running for the shredder to operate. Since the vehicle is idling while your documents are shredded, carbon monoxide is being released into the air the entire time. And they don't just pollute the environment; mobile shredding trucks are quite loud, so noise pollution is also a problem. As result of exhaust emissions and excessive decibel levels, many organisations restrict mobile shredding trucks from operating at loading docks. Instead, mobile shredding trucks are forced onto the street, creating traffic congestion and privacy risks.
Documents with sensitive financial, personal and financial information should never be shredded in public, especially when shredding large volumes of documents with a mobile shredding truck takes several steps. Each box has to be dumped into a cart and loaded into a tipper. The tipper feeds paper waste into the shredder. This process is very time-intensive, so if you have a large document purge project, the mobile shredding truck may have to make several trips. Since mobile shredding trucks cannot shred cardboard, you are responsible for the disposal of corrugated material. Despite these problems, on-site shredding providers charge a premium for their services.
Off-site shredding
Off-site shredding offers a more secure, cost-effective, efficient and greener shredding solution. With an off-site file shredding service, your documents are collected from your office and transported in GPS-tracked vehicles to a secure shredding plant for shredding. Off-site shredding vehicles do not idle at your facility. Large volumes of records can be collected quickly and discreetly in one trip.
Off-site shredding prioritises document security. Background-screened shredding technicians follow a strict chain of custody from pickup to post-shredding recycling. The off-site destruction process complies with the General Data Protection Regulation (GDPR). A Certificate of Destruction documents the shredding date and method, as well as your organisation's compliance with GDPR disposal requirements.
If you want a confidential, affordable, and sustainable privacy protection solution, off-site shredding is the right choice.
Archive Document Data Storage (ADDS) provides record and information management solutions for businesses throughout London, Bristol, Bath, and Swindon. Please contact the File Queen for a free consultation or further information: filequeen@archivestorage.net.