For someone to KYC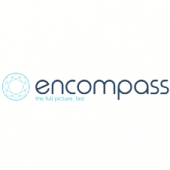 Wayne Johnson, CEO at Encompass, delves into who should be responsible for anti-money laundering risk management in an SME law firm.
There is an interesting debate surfacing in the light of the EU's Fourth Anti-Money Laundering Directive around how involved senior partners should be in carrying out know-your-customer (KYC) checks.
Increased focus on anti-money laundering and counter-terrorist financing regulation has escalated the importance of such checks within law firms – but at what cost? Fee earners are important to firms because of their ability to generate revenue by winning clients and servicing their legal needs. So, is it an effective use of their time to be onboarding clients when the new directive has made it a more time-consuming and cumbersome task?
The flipside, of course, is that leaving onboarding to juniors or secretaries can result in more information being requested from the client, delaying the process or losing the client altogether. It can also open opportunities for error which could lead to fines from the industry's regulators.
From personal experience of speaking with law firm leaders, I find there is indeed a concern around evaluating a new client's risk and who is best qualified to do it. The argument for partners to onboard customers is relatively simple – having brought them on through their business development activities, they will know the client well and have built an existing relationship. As such, it's easier for them to request the relevant documents and ensure that everything is in order before moving into the proposal stage.
There are equally solid reasons for partners not participating in the KYC process. The time they spend looking at customer information on databases or spreadsheets is time that could be spent bringing in new business or doing more valuable work.
There is then an argument about who is best placed to undertake the KYC checks to ensure compliance with demanding and strict legislation. Since the process of carrying out these checks has traditionally been about checking and re-checking information held in databases or spreadsheets (which isn't a partner's principle role) manual error may occur because they are unfamiliar with processes that need to be followed.
That said, partners should also be more familiar with the client and the legislation than more junior colleagues and therefore better placed to execute a KYC policy. By contrast, junior staff members may not yet have accrued the expertise to evaluate risk correctly, which could expose a firm to a potential compliance breach. Their time is, arguably, not as valuable as a partner's, but there is a strong economic case for having less-senior colleagues undertake onboarding.
Today, many firms have found a compromise that recognises the value of a senior member's time while also ensuring that their sign-off is required before a client can progress. Checks will often be carried out by a mixture of junior staff and centralised compliance teams, with high-risk clients being escalated to the money laundering reporting officer.
Whichever method your firm decides to use – whether it's a partner or junior colleagues in isolation or a hybrid of the two – it's imperative that it's done correctly. The money laundering regulations that came into force last year are the strictest ever seen, with regulators having the ability to fine or sanction law firms.
In order to stay compliant with the new regulations, it's essential that law firms have a flexible, formulated and verifiable KYC policy check in place that takes clients who will require enhanced due diligence into consideration, such as politically exposed persons. Critically, firms will not be able to discriminate against those that can't be onboarded by simplified due diligence alone, thus illuminating the efficacy of the policy.
For law firms who are looking to simplify customer onboarding and save time and effort in the process, there are solutions. By using technology, senior partners or more junior colleagues can onboard clients with the greatest of ease. Software-as-a-service tools can be used to run policies without human interaction – so it doesn't really matter who's running it. Technology provides firms with opportunity to involve senior lawyers in the KYC process and leverage their unique expertise with minimal impact on productivity.
Alternatively, compliance can be completely centralised without impacting vital communication of client details between compliance professionals and fee earners. Finally, it allows complete oversight of due diligence tasks being carried out by junior staff members. Applying automation to the KYC process provides assurance that your internal policy is fully adhered to, irrespective of who conducts the search.
Firms vary in sizes and specialisms across the country – some prefer partners to conduct the KYC checks, and others delegate to junior colleagues or central teams to undertake it.
What can clearly be seen, however, is that those who utilise the power of automation provided by technology save on time and money, and lower the risk of not complying with money laundering regulations down to virtually zero.
The consequences of not complying with the new regulations is too great to leave in the hands of any one individual or team, and for that reason it is far more efficient to have technology undertake the process on your behalf. And in this regard, whoever does the KYC checks, technology can't fail to get every facet of the process correct.