The Strategic Partner: A review to thrill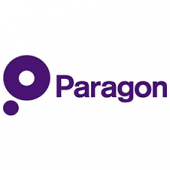 This article was originally featured as an industry column in the March 2018 issue of LPM. To read the issue in full, download LPM.
Obtaining a good review is a positive way for any business to promote its brand, services and products and to secure new customers, since it provides a reference for future customers. It will also give business owners and managers insight into how their company is performing in terms of public perception.
But more importantly, a good review delivered across search engines, social media or advertising sites helps businesses develop a culture of client engagement. Too often, firms collect service feedback by sending out online or postal questionnaires and do nothing with them, but gaining and analysing feedback is imperative for business owners to understand their service or product delivery (or what went right and what went wrong). That understanding provides a platform for change, as it allows managers to identify business elements, such as people, processes or systems, that need to be improved.
So, how do firms ensure that their clients leave reviews? The problem with postal and online reviews is that the feedback rate tends to be low – most businesses will be lucky to achieve a 10% return rate. Plus, the cost of sending the letter and processing the data upon return is high. And while an online questionnaire might be the most efficient means of getting reviews for firms with many clients, a business with few clients or one that wants to drive reviews to support a marketing strategy needs to have better solutions for client engagement.
Actually, law firms have a unique opportunity within the professional services market to engage with their clients, since they tend to develop strong and trusting relationships. As such, a direct call, during a case or at its conclusion, to obtain feedback will often achieve a positive response from people prepared to provide it.
By engaging with clients directly, the firm can achieve several important outcomes. The firm demonstrates to its clients that they're important, whether the case has ended or not, and obtains feedback by asking and recording some simple questions. Practices can also use the opportunity to seek permission to post comments on their websites, encourage clients to leave a review online using platforms such as Google or Yell and tell them about other services it provides. You may be surprised how many clients are prepared to leave a positive review online after you've taken the time to call them.
In terms of data capture, the firm can also use the call to collect client email addresses and start to build up a database, and to obtain clients' consent to hold information and 'market' to them in line with the upcoming GDPR. Whether your firm outsources this function or tackles it in-house it is an imperative part of any marketing strategy. If your business obtains a bad review it is important to respond to this and show the public that you are dealing with it. Ignoring a bad review looks unprofessional and will increase any negative impact that review is having. People do not expect to see 10/10 scores every single time. It arguably looks manufactured and is probably unrealistic.
A balanced review profile is not devastating to a business. While you should celebrate your positive reviews you should also embrace your negative ones, and respond appropriately in terms of how you deal with them and how they reflect on your service.