Top 100 Directors research: risk report in 2014 released
Managing risk in legal business is a big deal. Regulation and compliance duties are increasing and ever more burdensome. More telling, perhaps, is the increasing need to manage and run with commercial risk. Firms now have to take a significantly more conscious and strategic approach to risk.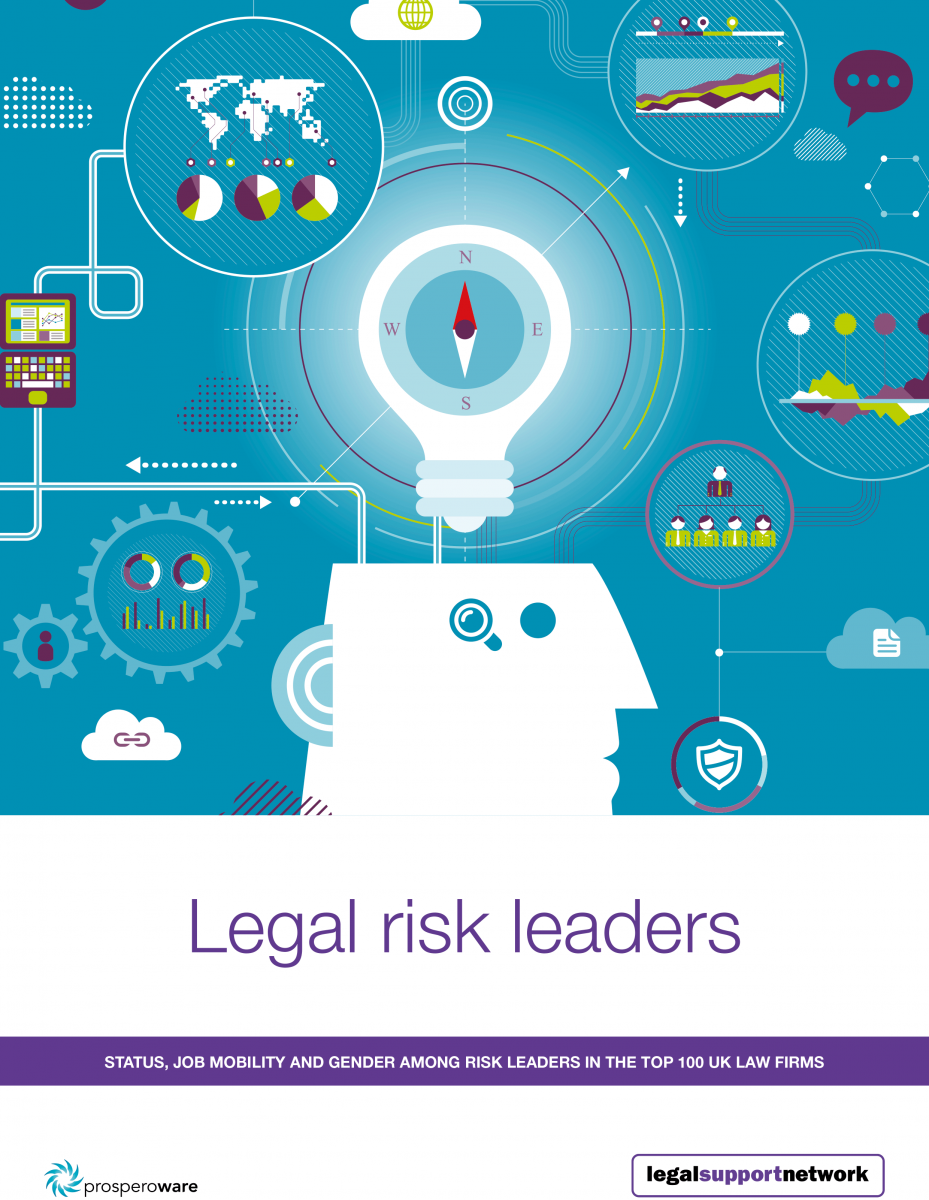 It's this new climate that has encouraged Legal Support Network to include risk chiefs in its Top 100 Directors research, adding them to the roles already studied: finance, IT, HR and marketing/BD. The risk research results indicate we're not wrong to do so.
The study, carried out by Legal Support Network alongside sponsor Prosperoware, showed interesting results, key factors included were: risk is a comparatively new role, with high recent mobility. Almost every hire or promotion (97.5%) in risk has taken place since 2000, and 41% of moves over the last five years occurred in 2011.
Most top 100 firms have a dedicated risk head in business services, but there are almost no C-level risk leaders. Three-quarters of top 100 firms have a senior risk role in management, but there's still a real reluctance to give them a C-level title – just 3% of firms have chief risk officers.
It's good news for gender equality – risk is the most balanced role in town. With a pretty even balance of 55% women to 45% men, risk management is providing men and women alike with a real alternative to fee earning while driving a nonetheless legal career.
Legal risk leaders, mainly, come from within legal business. Three-quarters (74%) held a role in a law firm before they gained their current position – the highest figure across all the roles LSN studies.
To read the full report, download your free copy from the PDF above.
And click here to view the top 100 UK law firm risk directors.