Travelers – drafting errors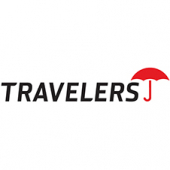 Drafting is a skill that lawyers have to learn and it's required in all fields of law, whether you are producing a lease, a commercial contract, a will or an agreement for division of the financial assets of a divorcing couple. Insurers know that, whatever the transaction, similar mistakes are likely to be made – they will just be more expensive in some cases than in others.
Our claims experience
Over the last six years, drafting errors have generated around one claim in eight. However, over the same period, these claims have accounted for almost a third of the total of settlement payments, making drafting for us the single most expensive cause of claims. Given that it is part of all legal work, drafting errors arise across legal practice. However, the bulk of claims occur in Company/Commercial, Commercial Property and Landlord & Tenant work - between them these areas account for 70% of claims by number and 80% by settlement cost. Many of the errors we see are not mistakes made by the lawyer - instead they are simple typing errors which could and should have been corrected. Even fee-earners who type their own letters do not usually produce lengthy documents and, while it makes sense to let an expert do the typing, the more people involved in the production of a document means more risk.
To read the full guidance notes on drafting errors, click here.