Wifi KRACK: How to protect yourself by Sprout IT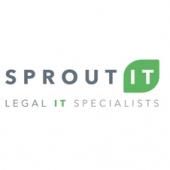 WPA2 networks have been the norm since 2004 and pretty much the right option for most networks.
As seems to be the way these days, a clever spark has discovered that WPA2 is vulnerable to cryptographic attack.
THE TECH
This BBC Technology video gives an excellent overview: Wi-fi security flaw Krack explained
THE USERS (that's you!)
Perhaps you're more interested in what you should do NOW, as opposed to the technicality behind the bad-handshake.
Android users – be particularly aware, since KRACK is currently focussed heavily towards your devices.
Install updates for as many of your devices as possible as soon as they come out.
Be CERTAIN you only share sensitive data on sites that use HTTPS encryption
Avoid untrusted (e.g. public) WiFi networks for anything sensitive.
Consider a wired (Ethernet) connection, or even 4G, as alternatives to WiFI.
Keep an eye on how KRACK progresses – pay special attention to updates released by the manufacturers/vendors of your products and devices.
As WPA2 is so widespread in its use, there is no accurate way to estimate a time-to-fix. Different manufacturers and vendors patch with different regularities – and not all of those patches will be easy to apply, for a 'non-techie'.
THE GOOD NEWS
For now, you should still use WPA2. Its protections are still worth the risk that someone might be exploiting KRACK somewhere near you.
There's currently no known public attack code to exploit this vulnerability.
Any hacker would need to have close proximity to your network and be highly skilled.
Windows and Apple iOS devices (running current versions) and not currently effective targets – yet! This may change.
Review the list above, stay safe and check back for updates.
For your business, the key to security is designing (and maintaining!) networks with multiple layers of protection, so data security doesn't hinge on any one standard – or person. This is a good time for your IT Team to be double checking Firewall logs, that all Patches are up to date and that Anti-Virus is installed and working, for example.