Briefing Tiger Team: Forth episode – Risk in remoteness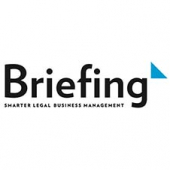 In a business, as in life, risk is a constant – but the balance of it changes, and rarely as dramatically as in the past year. Our latest Briefing Tiger Team are challenged to explain how the operation of law firm risk management itself has had to change through crisis, as well as the actions on specific priorities, from pricing and profitability, to securing and retaining talent, to the shifting borders patrolled by cybersecurity.
How are firms effectively horizon-scanning, measuring and monitoring their exposure to these changing risks, and then making decisions based on data and information that can present a risk itself (including when there's simply too much of it)?
Based on research Briefing has carried out during the lockdown period in collaboration with our partner Pinnacle, editor-in-chief Richard Brent is joined by experts in different roles at firms from large global to UK-wide to exchange recent experiences and identify solutions. We hear from James Holman, head of compliance at Weightmans; Claire Larbey, general counsel at Trowers & Hamlins; Mark Parr, global director it IT at HFW, Daniel Pembroke, head of pricing at Norton Rose Fulbright; Christian Toon, chief information security officer at Pinsent Masons; and Christopher Young, leader of the risk practice at Pinnacle. Topics covered include:
Making a success of remote team-working and dynamics, including managing productivity in the longer-term
Maintaining the client experience and quality with remote supervision
Responding to the downturn, and matter pricing for profitability
Returning to the office in the pandemic
Data protection and the evolving information security threat.
Watch the video on YouTube here.
Video length: 53 minutes 54 seconds.
---
What is Tiger Team?
The Tiger Team is a problem-solving approach used by NASA to investigate, and hopefully solve, highly critical and complex issues. Most famously, it was adopted to bring the astronauts safely back to Earth when a module malfunctioned during the Apollo 13 mission. Experts in a range of areas, such as engineers and scientists, are brought together from different centres as required by a specific work project or programme.
Briefing decided to try the concept out on law firm strategy. Could the perspectives of multiple functions operating in different firms perhaps make greater sense of a given business management challenge?