Arena Group case study: 37 Park Square Chambers
"Arena are very good at what they do and how they do it. To be honest, computers are just there to make life easier and you don't want to spend a lot of time thinking about them. Arena has ensured we can just get on with our business and this is all one less worry to think about." – Linda Parker, office manager
Linda Parker is the office manager at 37 Park Square Chambers, a legal practice specialising in family crime and common law advocacy and advice. Linda explains that their previous computer and IT network system, which was five years old, had 'had its day', crashing and failing its back-ups.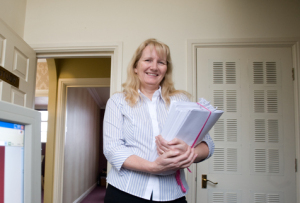 Arena carried out a free IT survey and produced a risk report with recommendations for their requirements, then and in the future.
Linda says that the process of installing the new network, including two server units, multiple PCs, and cabling, was painless: "Arena is very professional - other companies may be a bit cheaper but they can't compete on service. We didn't have any downtime when they installed our new system and there were virtually no teething problems."
Arena has also supplied photocopiers and a document management system, so documents are filed electronically when scanned in.
Linda says she likes the fact that Arena sends out the same engineers, who get to know their customers. "When you get to know people you aren't frightened of saying 'I think I'm being an idiot, but could you help me on this?!'"