HighQ case study: Addleshaw Goddard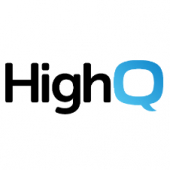 Summary
Addleshaw Goddard have transformed the way they use HighQ Collaborate's iSheets functionality to win clients, save costs, and deliver work in a more streamlined way from small tasks to large deals.
Kerry Westland, TST Senior Manager at the firm, explains how she and her team have created products within iSheets that are in use by all divisions of the firm, and have been used to win a variety of pitches.
Addleshaw Goddard first started using HighQ Collaborate for property extranets, making use of the files module to store and securely share property documents.
Starting small with iSheets
Kerry and her colleagues in the Transaction Services Team recognised the potential of iSheets as a transactional tool after hearing about how other firms were using it in imaginative ways.
"I read the iSheets and document automation manuals and just started to build things," says Kerry. "At first they were really simple. They were tools that help us automate simple, replicable tasks."
One of Kerry's earliest iSheet solutions was a company search report. "One of the first iSheets I made halved the time we spent creating a company search report," explains Kerry.
The company search iSheet is set up with pre-defined dropdown options and a fixed template, so instead of manually typing or pasting clauses into a template, users select the clauses they need and automatically generate a correctly formatted report.
Kerry explains: "This is one job that we repeat all the time and that took quite a bit of time to complete. Now we ensure that it is done in the most efficient way, with the pre-defined answers ensuring quality and consistency. It really has changed the way we work."
From little tasks to big challenges
Addleshaw Goddard's use of iSheets has evolved dramatically from those early days. Kerry and her team of Technology Paralegals have now created numerous iSheets solutions for clients and different divisions of the business.
"As well as for the smaller, repeatable tasks – we also build iSheets for really big tasks that take months and involve several parties," says Kerry.
Addleshaw Goddard is currently coordinating the transfer of thousands of properties from one entity to another as part of a sale of a FTSE 100 company.
"This is the biggest deal we've used iSheets for to date," says Kerry. "We built a solution that allows all parties involved in the deal to access documentation associated with the transfer of the properties. It has taken a couple of months to develop and at the moment it contains 1,600 questions."
Working with multiple parties meant that Kerry and her team had to think carefully about how they created this iSheet. "We've got the client, surveyors, other law firms and other third parties contributing, with around 200 users in total, so we set up a workflow to make sure they access it in the right order."
The workflow works by automatically alerting parties when it is their turn to complete their section. "The surveyors upload their documents as files and fill in their part of the iSheet. Once this is completed, the firms are alerted to review information from the surveyors and then complete their section, then the client is alerted to fill out their section of the form."
"Once this is done, the firms are notified again so they can use the data in the iSheet to automate the creation of a variety of documents including certificates of title and land registry forms" says Kerry.
Another benefit of the workflow is that the client has greater visibility over the deal, explains Kerry. "The client can log in at any time and see what stage we're at in the workflow through data visualisation that we have developed, in conjunction with our IT department, for our instance of Collaborate."
The solution has made a huge difference to how this deal is run. "Part of the reason for winning the pitch was based on our use of Collaborate," Kerry states. "Before iSheets we would have used spreadsheets to gather the data and would have manually created all of the documents. This solution has saved us a lot of time, and will ensure the client saves on fees."