Industry case study from HighQ: Brand of hope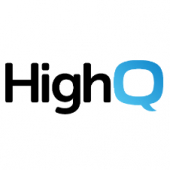 This article was originally featured as an industry case study in the September issue of Briefing. To read the issue in full, download Briefing.
How do law firms stand out from the crowd in the competitive world of creative thought leadership and other business-focused content?
They'd hope to do so on the grounds of that content's quality and freshness of course, but another edge could be just how it's served up to clients. And for Freshfields Bruckhaus Deringer, it's this idea of access that's at the heart of building a new 'client experience hub', says Chris Eatherton, senior manager, digital, at the firm. A key ongoing business improvement project is to simplify the content management structure – in short, to provide one route for accessing any insight the firm has that a client could possibly want to find.
Eatherton explains: "We wanted a solution that would wrap up all content categories and types in one framework. This not only simplifies maintenance work for the firm, it also provides a great experience for the user."
Gaining entry
Freshfields was already using the HighQ Collaborate platform for matter and project management – the firm is, in fact, one of HighQ's longest-standing clients – and it was a surprisingly straightforward step to bring the firm's client-experience strategy into the same fold using HighQ Publisher.
"We had been using Collaborate for transactional work for quite some time, and are now increasingly involving other elements of the HighQ suite in what we do," says Eatherton.
"The core services will probably still be aspects such as document collaboration and version control when working with clients in multiple jurisdictions, but in future we can also use the same entry point for access to knowledge or client tools in Publisher."
Eatherton adds: "It's especially useful for the firm to have a product that's available on almost any device – in or outside the office. And a client will be able to log into the Publisher portal, but jump across to Collaborate if they see an update on an active matter that needs work."
Tools of thought
In addition, there will be some opportunity for clients to interact with marketing and thought leadership materials in new ways. The HighQ platform allows clients to choose their topic preferences and then tailor the content experience to give them more control over what they receive and when. Instead of pushing out content to clients, firms can evolve the client interaction model by pulling in clients with the information they most want.
Eatherton points out that there is potential with HighQ's platform to change how knowledge and thought leadership is distributed. "Having an account enables clients to express preferences for types of content and how it gets communicated, which is then surfaced along those lines in future.
"We'll continue to distribute in other ways as well, but we can use HighQ to highlight topics in which clients have specifically registered an interest."
One area that might benefit from more client input into which materials they see is the fast-changing, ever uncertain arena of Brexit, which may touch businesses in many ways. And the first distinct product managed out of Publisher is indeed a Brexit tool.
"A lot of the content is also publicly available through the platform, because we recognise our journey doesn't just start exclusively with 'clients'," admits Eatherton. "We still want prospective clients and non-clients to have sight of our expertise and perspective on Brexit as an evolving business challenge. But beyond that, additional content is locked down, allowing filtering by parameters such as sector or geography.
"We continually update the system as the situation changes, so it's a constantly evolving reference tool."
But while content may be behind a wall, it isn't one that's demanding payment for passage. Eatherton says this is central to the firm's value proposition. "Our perspective is that clients expect exceptional service. These forms of information are part and parcel of that experience."
Room for improvement
The firm wasn't drawn to HighQ for its clientfacing possibilities alone. The platform's flexibility allows Freshfields to create content experiences for any audience type.
And another attractive feature is HighQ's investment in integration within the wider legal technology landscape, including other businesses that sell 'artificial intelligence' for more efficient (that is, less human) processing in core work areas such as contract review.
"We're working with some of those other platforms independently anyway, but it's good to know that their integration with Collaborate and Publisher is a possibility for the firm's future," Eatherton explains. "HighQ's efforts to provide a scalable solution suite that is as flexible as possible in this regard is extra reassurance that we've invested in the right platform."