Industry case study from Infotrack: Moving faster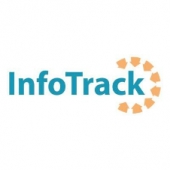 This article was originally featured as an industry case study in the November 2017 issue of LPM. To read the issue in full, download LPM.
Guildford-based The Partnership is vying to become the most respected conveyancing legal business in the country. The key to this goal, according to the firm, is growth, which it's achieving by using technology to enhance its clients' experience.
Peter Ambrose, director and co-founder of The Partnership, says clients want a fast and high-quality service when it comes to conveyancing, so they can move into their new home as quickly as possible and reduce the chance of problems arising. But it's challenging to produce an efficient and accurate service without using technology to implement workflows.
"Buying a house is an arduous process – I'm sure people inside and outside the legal industry would agree. There are multiple searches and submissions that need to be made from different sources as well as multiple invoices that need to be reconciled. All of these tasks drastically slow down the transaction – particularly if mistakes are made along the way, such as an error on a Stamp Duty Land Tax form.
"The longer it takes to complete a transaction, the higher the risk of the deal falling through – which isn't good for us or the client. Speed is of the essence."
Ambrose says his firm chose InfoTrack to streamline its services because it was the most thought-out conveyancing solution on the market. He adds that there are several key 'pinch-point' processes in a conveyancing transaction such as property searches, Land Registry searches, Stamp Duty and Land Tax (SDLT) forms and AP1 submissions. InfoTrack has enabled The Partnership to drive efficiencies in these areas through a single, convenient platform.
"The last thing we wanted was several individual solutions and that's why we chose InfoTrack. Their solution enables our lawyers to complete multiple tasks quickly on one solution that is integrated directly with our case management system – it also allows them to reduce mistakes and speed up the deal, which in turn enables the business to attract more clients and grow."
QUICKER CONVEYANCING
Ambrose says that the firm selected InfoTrack to ensure it could maintain a market-leading speed of transaction completion by reducing potential problem areas and increasing productivity.
"Before we used InfoTrack's solution, fee earners would use several sites with different logins and had to key information manually into different forms. All of this wasted time that fee earners could have spent adding value to the service and helping the company grow."
But now, Ambrose adds, the process is significantly more efficient. For example, InfoTrack's Land Registry search technology allows lawyers to search for commercial and residential reports, including title documents and leasehold information in a fraction of the time it used to take. "The system brings back all Land Registry documents, including referred documents, so the lawyer doesn't have to return several times. They are then imported straight into our case management system and stored against the matter number. It's wonderful.
"Property searches are also carried out much faster, because much of the information is prepopulated by details already on the matter."
But the single most important efficiency improvement the firm achieved after using InfoTrack was in submitting SDLT returns. "Doing SDLT returns was very time consuming through the standard government website – it's complicated and takes a long time to process.
But with InfoTrack, we can submit these online with most of the data already pre-populated, reducing errors and minimising rejections."
TRIAL AND NO ERROR
Equally as important as streamlining processes in a conveyancing transaction, says Ambrose, is improving accuracy.
"Successful conveyancing is like doing an exam except that you've got to be 100% correct all the time and you've got to do it very quickly. Anything less than 'full marks' will spell trouble for the lawyer and the company. With InfoTrack supporting the conveyancing process, we can significantly reduce inaccuracies and ensure that the transaction keeps moving.
He adds that by automating elements of the service and reducing manual processing of documents, the firm reduces the chance of introducing inaccurate data into the transaction. "We used to key data manually into SDLT returns, which sometimes resulted in mistakes being made and caused delays when making submissions. With InfoTrack's solution we simply pass property details that have been in use throughout the process and the system automatically prepopulates all the documents."
An unexpected benefit of the InfoTrack solution, Ambrose adds, was that the form layout was the same on screen as the submission – unlike the government system which was different and often lead to substantial confusion. "It's difficult to check if the client has made any mistakes when you're not working on the same form, and as such we would have to go back a few times to correct the data. With InfoTrack, the form is consistent and we can send a consistent proof to the client so they work off the same system as we do. It's tremendous."
AGILE SOLUTIONS
Ambrose says that while no solution is perfect, the firm benefits from InfoTrack's responsiveness to feedback. "InfoTrack is happy to listen and make suggested changes. The people there are always happy to take our feedback and amend their systems based on our expertise.
"For example, we put in a change request to the firm to change the way we order a title document so we could request additional items easily, and they made the change quickly." He adds that InfoTrack is more like a business partner than just a third-party provider.
Ambrose adds that he's seen a massive improvement to the firm's service and become much more competitive as a result. While some conveyancing methods are outdated, InfoTrack is there for any firm that wants support to help them offer a fast and more accurate service to clients.