Industry case study from Thomson Reuters Elite: Brand of hope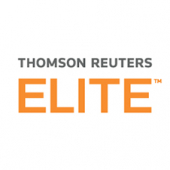 This article was originally featured as an industry case study in the September issue of Briefing. To read the issue in full, download Briefing.
In May 2017 law firm Foot Anstey rebranded its medical negligence practice as Enable Law – a separate business entity within the Foot Anstey Group – to provide greater clarity for clients and support the growth of this part of Foot Anstey's business.
With five partners and six legal directors leading a well-recognised team of more than 80 healthcare specialists, the firm reasons that this investment in a core area of business will result in future growth. Just days after the launch it had already announced the recruitment of an additional 11 people from Michelmores. But what does such a business move involve from an operational and technology perspective?
"There was a significant amount of work carried out behind the scenes," says the firm's IT director Duncan Eadie. "As well as the new name and visual identity, Enable Law's launch was supported through a contemporary digital presence, including a new website.
"The Enable Law team made it happen quite quickly, but it needed wide-ranging involvement from across the firm's business support functions – technology, compliance, finance and marketing. The brand's launch was a great success, with both the market and our clients welcoming the change."
Attitudes to change
One thing that definitely didn't need to change was the practice management system (PMS) itself. Foot Anstey made the decision to implement 3E and MatterSphere from Thomson Reuters Elite in 2015. And although Enable Law considered a competitive selection process of its own, consistency across the brands was a major selling point.
"While Enable is a different company in the group and within the PMS, we specifically didn't want it to be a different experience with separate applications," says Eadie. "We didn't want to burden people with another big change – anything that would slow them down – on top of the task of communicating the new brand to clients and the market.
"An Enable Law lawyer has access to exactly the same information and individual metrics as their counterpart at Foot Anstey to make the transition as smooth as possible."
But there was plenty of change to manage when Foot Anstey first settled on 3E and MatterSphere for its management information needs. "The scale of the investment should not be underestimated," says Eadie. "And the extensibility of solutions as the firm found new ways to grow and change was therefore key in that earlier decision.
"It's really as much about the technology company as about the product. It's hard to say what the legal market will be doing in 15 years, so what you need most is the confidence that the business will have the capacity and ability to manage that change whatever it is," Eadie says.
Elite, for example, always has one eye on younger, innovative tech companies coming through, he says. "Even though it's a larger company, it's prepared to take some risks and disrupt, and I like that spirit."
Time for teams
Elite 3E and MatterSphere have already led to incremental efficiency gains.
"We used the project as an opportunity for business analysts to visit every team in the firm to talk about how they work and uncover whether greater consistency could create more efficiency," says Eadie. "Rather than dictating that, we facilitated people to reflect on whether there might be better ways for them to work, and if there were we'd encode those in MatterSphere."
The best example of success is probably the firm's conveyancing team, he says – where finding certain small shortcuts and better practices have reduced the amount of manual work in a process markedly. "A document that might have taken three minutes to create now literally takes 10 seconds," says Eadie.
Scale that up to document volumes in the hundreds of thousands, and the win for costeffectiveness is clear. The project won the firm recognition in the Financial Times Innovative Lawyers report, ranking alongside large international firms such as Baker McKenzie.
Eadie sees plenty more potential for document automation in the firm's future, as well as envisaging more workflow integration with time and billing activities, potentially leading to service level agreements and metric reports from within the same ecosystem.
However, the next big step now is taking time-saving efficiencies out to clients in the form of new ways to engage. "As in any law firm, it's quality of advice and strength of relationships that really drive success, but technology can help by bringing some things together and making processes easier," he says. Another good example would be sharing reporting on KPIs and billing progress out of MatterSphere against targets set by clients' own expectations.
Officially agile
It's clear that Elite is also thinking hard about how law firms might work differently in future with its cloud-first strategy.
"I don't think many clients would choose a law firm on the basis of its cloud policy," says Eadie. "It may not even be cheaper in the cloud at the moment. But what it does mean is one more layer of efficiency for the firm. If you can release the proportion of your IT team managing infrastructure to have more impact on lawyer performance or client relationships, that's a very good thing.
"It's all about having the power of integration and different options, and it's certainly easier for law firms to move to the cloud as key suppliers like Elite and document management providers are now offering options."
Perhaps one of the biggest cases for cloud storage in the long term is the fact it can facilitate more productive remote working. After all, who's to say how the trend for ever more agile working policies might lead a top law firm to configure its workforce in five years?
"We already live in a world where we want access to the exact same services wherever we are in the world, and that tends to be a bit more attractive with a cloud environment," says Eadie.
Sharp implementation
Like Elite, this is a firm that's clearly open to doing things differently when it makes the firm more future-proof.
A further example is the way Foot Anstey applied a phased implementation approach to go live with 3E and MatterSphere. "First we built each team's new workflows into MatterSphere, which meant we were able to give the users the benefits far in advance of the new PMS coming on stream – many of them operating for more than 12 months. Only then did we pull the plug on our previous PMS and plug in 3E. The immediate impact on the lawyers was much smaller, and the firm had much of the risk of transition removed."
But it was just as important to have Elite as a reliable "close partner" for the long term. Indeed, Eadie says the Foot Anstey Group plays a very proactive role in Elite's large user group that focuses on law firm feedback about its products, service and future development.
"We've always had a really healthy relationship, and I do see that as fundamental," he says. "This project may have taken two years, but we're thinking about the next 15 or 20. Like any relationship, you sometimes need to work on it, showing honesty and compromise. Key is that they listen to us as a customer, as well as us taking into account their advice."
Enable Law's journey has only just begun, but the foundation is in place for the new brand to go far, as well as stay flexible for whatever the future of legal holds.