Informance Legal solutions help CMS improve decision-making and performance.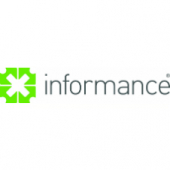 International law firm Cameron McKenna Nabarro Olswang LLP, trading as CMS, selected Qlik from Informance as the business intelligence and data analytics solution for all its UK and some of its European operations. Qlik is used to manage the firm's key performance indicators and help it meet its operational and business goals.
Informance was selected due to its proven Qlik technology expertise and knowledge of the legal services sector to deliver a range of customisable digital dashboards, built using Qlik technology, to manage the firm's financial, sector analysis, matter exposure and profitability reporting.
The Informance dashboards deliver innovative visualisation and data discovery capabilities that enable CMS to un-lock the value of its data warehouse and serve the ever-expanding analytical needs of its many users. They include dashboards for finance, matter exposure and sector performance and enable users to manage their own KPI's which improves efficiency and decision-making.
The finance dashboard is used by partners and the finance team to streamline financial decisions and help improve productivity and cash flow. Users can monitor accurate financial information and improve time-recording, billing, utilisation, lock-up, WIP, and cash collected.
The matter exposure dashboard monitors potential matter and client risk scenarios and enables users to assess the scale of the issue by selecting the appropriate files for review, which are weighted according to financial risk.
The sector performance and profitability dashboard increase both client value and profit potential by enabling CMS to target its marketing by identifying which of its market sectors are showing high or low growth.
Andrew Richards, Finance Director for CMS says: "Our Informance solution is another great example of how our investment in new technology is yielding results. Our decision-makers now have the information they need, in a visually impactful way at their fingertips".