Marshall, Gerstein & Borun integrates SharePoint and eDOCS with SeeUnity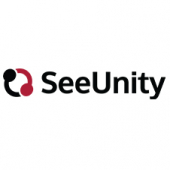 Marshall, Gerstein & Borun is dedicated to intellectual property law and has had this exclusive focus since its founding in 1955. The firm protects, enforces and transfers the intellectual property of its clients in more than 100 countries on six continents.
Increasing content volume and complexity
Marshall, Gerstein & Borun has experienced increased content volume and complexity. While they have long relied on eDOCS to protect legal matter content, the firm also expanded SharePoint to replace and replicate some physical record organisation, including litigation records, general matter records and administrative records.
With eDOCS and SharePoint each containing related content, users were challenged to use and search two systems. Eliminating one system wasn't a viable option, as each system provides valuable features, such as workflow, user tools and rich metadata profiling. A better option would integrate access, presenting a single view of content from both systems. This solution would unify content for users – while allowing content to remain in (and be managed by) its current repository.
The firm determined that building the user experience around SharePoint, and enabling it to connect and communicate with their eDOCS system would best achieve this solution.
Unified access and content integration
Marshall, Gerstein & Borun initially attempted to build their own integration, exposing eDOCS content through SharePoint web parts. The challenge was being able to integrate eDOCS control and functionality – including metadata accessibility. After deciding to find an existing product or services-based solution to integration, the firm held two key requirements – preserving where content is stored and managed, and embedding eDOCS user controls into SharePoint.
DOWNLOAD THE PDF ABOVE TO READ THE FULL CASE STUDY