Murrell Associates - using HighQ Collaborate for their enterprise collaboration needs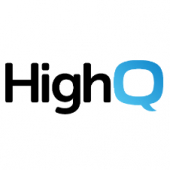 Murrell Associates is a small specialist team of corporate and commercial solicitors providing commercial legal services to UK and international businesses from their offices in Truro and Bristol in the UK.
Henry Maples, associate at Murrell Associates, explains how the firm uses HighQ Collaborate for its enterprise data room needs.
The challenge: finding an affordable solution for small firms
Murrell Associates was looking for a secure and cost effective solution to create data rooms for its clients. Most of the systems Murrell Associates had worked on to date were either clunky, not secure or too expensive, as Henry explains: "Before HighQ we offered clients the opportunity to set up a specific data room with one of the providers on a case by case basis for that specific project. But the costs of using those systems for a specific deal were disproportionately expensive and clients would almost entirely say no."
"That left our clients two options: they would use a non-secure consumer file sharing tool at their own risk, or we would just use email," says Henry. "When using email, we would gather documents by post or email, store them on our systems and then email them across to the other side's advisers. This process is obviously very slow and time consuming in terms of collating, circulating and maintaining information for legal due diligence and disclosure exercises."
The solution: secure, flexible and cost effective collaboration platform
Murrell Associates first came across HighQ Collaborate on an M&A transaction and instantly saw the benefits it could bring to the business. "We first came across HighQ Collaborate when another firm asked us to use it on a transaction and we were really impressed," explains Henry. "Being on the other side of the deal and seeing all the functionality of the data room in terms of flexibility to upload single documents and/or whole folders of documents and the ability to access, download and view them was great. It was so easy to use and we really liked the user interface."
Henry goes on to explain: "We come across a lot of different providers in our work and cannot say that about any other systems we have used. We have experience using bespoke systems specifically set up for clients that were very clunky and you could only upload one document at a time, all the way through to large mainstream systems that we found were based on quite old technology so the functionality wasn't that easy to use."
Being a small corporate commercial practice, Murrell Associates wanted a system that offered the functionality that its clients required at a cost the firm could afford. "One of the benefits of HighQ Collaborate is the granular level of control it gives you over access permissions," explains Henry. "For example, if we are acting on an auction sale we can work on one set of due diligence documents and control the access levels to the different buyers, which is fantastic and saves our clients time and money."
"We can justify the cost of HighQ Collaborate because of the additional benefits to our clients," explains Henry. "We build the cost into the scope of our works and it justifies the premium on our general fees. We can also make time savings amongst our junior staff who would otherwise be spending lots of time sending and receiving emails," he says.
"Another good thing about Collaborate is that we don't get charged per data room. This is important to us as a small firm as we have a lot of smaller clients, and individual data room costs can quickly mount up. Having the ability to set up our own data rooms at no extra cost is a huge benefit to us and our clients," explains Henry.
Murrell Associate acts for the owners of small and medium sized businesses throughout the business lifecycle from startup right through to exit, and having a platform like HighQ Collaborate has helped the firm to retain business. "Using Collaborate helps us secure mandates to act on transactions by virtue of the fact that we have set them up on the platform and they have all their legal documents in one place."
Henry goes on to explain: "There is always a lot of time, effort and due diligence that goes into the sale of a company so the more information you can provide and the easier you can make that process the better the results in cost savings for both parties," he says. "Having a platform like Collaborate speeds up the sale process by having relevant documents and information in one place that is easily accessible."
Henry highlights some of the key features that Murrell Associates likes about HighQ Collaborate:
Reporting.

"In the past we had to ask the buyer's solicitors for an update on their review of due diligence. Now we can actually check in real time using the reporting function in Collaborate."

Drag and drop

. "The ability to drag and drop root branch files and folders saves a lot of time when you have large complex document folder structures."

Security.

"The reassurance that it has all the relevant security such as ISO27001 as well as having data centres located in trusted places. The emphasis on security is especially important for law firms and seeing so many other top M&A firms using HighQ's software was reassuring that there is general market confidence in the platform."

Branding

. "Being able to customise the branding so it is in-line with our marketing standards is a real plus for us."

Ease of use.

"We could go straight into using the platform after one training session. The online help system is good for ad-hoc queries"
The results: sophisticated sites that allow small firms to compete with larger firms
HighQ has allowed Murrell Associates to change the way they work with clients by offering a secure, affordable and value-add service which enables them to compete with larger firms, as Henry explains: "Being a small firm it can be difficult to get exposure and validation," he says. "You can be a team of really good lawyers in a small firm but it's always a struggle to get clients to see that you are good without the benefit of large marketing budgets."
"Using a platform like HighQ Collaborate has allowed us to demonstrate our expertise by having a sophisticated and professionally branded data room," explains Henry. "It gives us a competitive advantage and allows us to compete with the larger firms by instilling trust in the services that we provide to our clients. As a small firm, our initial gut reaction was that a platform like this would be too expensive but we were pleasantly surprised that it is affordable, bearing in mind the fact that it has generated time and cost savings and enables us to present ourselves in a more professional manner to our clients."
Murrell Associates is also exploring other ways to use the platform. "We are looking to do a project to collate our electronic company secretarial statutory books for all our corporate clients, so registers of all shareholders, officers, transfers, and so on, into a database using the iSheets module," explains Henry. "We already have all the information stored electronically and the next step is to pull it into iSheets so that clients have 24/7 access to the information that we maintain."
"We have also recently started using Collaborate as an intranet to store training documents and internal policies and procedures." said Henry.
The conclusion
Overall Murrell Associates have seen positive results both internally and externally as a result of implementing HighQ Collaborate. "Collaborate has given us the secure and cost effective platform that we were looking for to enhance our service offering to our clients and give us a competitive advantage," says Henry.
"Everyone internally really likes the platform and we have had excellent feedback. The HighQ team are also great to deal with and everyone has been friendly and responsive. The system is so good so we haven't had to ask many questions, but if we do contact HighQ the response times have been very quick," concludes Henry.