Phoenix case study: iManage Work and the cloud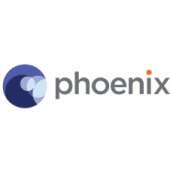 One of the hot topics within the professional services community today is that of the "cloud" and the role it plays within an organisations IT strategy. Phoenix has discussed this subject at length with many organisations and their reaction to cloud services ranges from anxiety and confusion as to what these solutions can offer their business, to those with clearly defined "cloud first" policies.
For organisations that are currently deliberating the on premises versus cloud solutions dilemma for their document management system, it is critical they choose the right partner to work with.
At Phoenix, our philosophy is to ensure that we advise our clients on the most appropriate, cost effective IT solutions to meet their operational and strategic objectives. With iManage Cloud now available to EMEA clients, we wish to address a number of the commonly perceived challenges considered as barriers to adopting Cloud solutions and highlight several benefits that can be realized.
Phoenix has been an iManage Platinum partner since 2003. iManage Work is the leading document management system for professionals, and is currently used by 80% of the top 100 Law firms, 5 out of 5 of EMEA's largest accountancy firms, and by over 400 corporate legal teams around the world. The iManage Cloud is an established solution for the class leading iManage Work document management system. With over 100+ clients currently utilizing the platform, they benefit from a safe & secure environment whilst remaining in control of their data assets.
Why should I consider the cloud?
The case for examining cloud based options can fall into two distinct camps. For clients looking to deploy iManage Work across their business, the iManage Work Cloud can provide a simpler, quicker route to implementation by eradicating the need for costly and timely implementations of new hardware and software. It provides flexible procurement options, with a simple cost per user license model allowing clients to choose the length of term they wish to subscribe for.
For existing iManage Work clients, migrating to a cloud based solution can still be a compelling option. Ageing IT infrastructure can incur higher maintenance costs; legacy versions of applications can restrict the features available to end users and a lack of internal resource can hinder change management initiatives. Collectively, these issue will reduce the value of IT to end users. With iManage Cloud, you can rely on cutting edge hardware coupled with the latest versions of iManage Work to ensure you are delivering a first class document management experience to your business.