TÜV Rheinland relies on Custodian for Legal by Repstor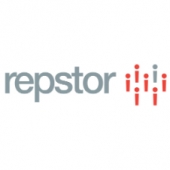 TÜV Rheinland, one of the leading inspection service providers in the areas of safety, efficiency and quality, has chosen Repstor Custodian for Legal ™ from Dutch business software specialist Transform Data International, as its new global solution for electronic management of legal cases and automated reporting.
The German auditing organisation with a tradition of almost 150 years planned to replace the locally used file management systems with a modern global solution. The company was looking for a system that would require less administrative attention, promote transparency and enable automated key figure-based reporting on the large number of processes for internal stakeholders.
Transform Data recommended Custodian for Legal, a comprehensive file management solution with functionality for various aspects of client, case and broader project management. The software seemed ideal as it could be easily integrated with TÜV Rheinland's local SharePoint systems and paved the way for a possible future migration to Microsoft 365 / SharePoint Online.