Workshare case study: Ward Hadaway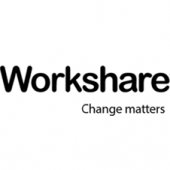 The Challenge
Helping staff reduce the amount of time taken to review and draft documents.
The Solution
Workshare Comparison edition.
The Benefit
Documents are produced faster and teams can get through their workload quicker.
Checkout this 2min video and find out how Workshare is helping law firm Ward Hadaway spend less time on admin and more on their clients.
With a legal team of over 300 working on many thousands of cases each year, Ward Hadaway's IT systems need to be robust, enabling the teams to deliver outstanding customer experience and world-class legal solutions.
When IT Director, David Bullock, joined the firm three years ago he was faced with a suite of systems that hadn't been invested in for some time. "I knew instantly that my focus would be on driving efficiencies through consolidating and upgrading systems" David said.
When it came to reviewing the support staff's systems, upgrading the document comparison tool, as part of a desktop refresh project, was a priority as the existing solution was missing some key features and had become slow.
"Document comparison is an essential part of the work carried out by both lawyers and their support teams – decreasing the amount of time spent comparing documents enables the team to process documents faster, turn around work for lawyers quicker and it helps to deliver great client service while keeping the teams happy" David added.
As Workshare was already installed at Ward Hadaway, it was a simple process to upgrade the system. "We worked with our Customer Success Manager who helped us review all the settings with Workshare along with the functionality. Our training team helped refine the workflows and delivered a series of training sessions that helped teams get up-to-speed with the desktop refresh."
There has been nothing but positive feedback since the upgrade, and new people joining Ward Hadaway feel the instant benefit of this range of Workshare tools. "Some of our staff join us from firms that are still manually comparing documents, one person reads out the changed document while the other scans the original. Being able to offer world-class tools, which help them save time and get up-to-speed is a great benefit to joining the firm" concluded David.
While improving document comparison was a big win for the IT team at Ward Hadaway, the supporting features that come as part of the Workshare suite have also been a success with the team. In particular, 'convert to PDF' and 'open in Word' speed up staff workflows and help them get on with providing advice rather than spending time on administration tasks.