Automation Webinar: How should your approach to test automation change when you have multi-app requirements?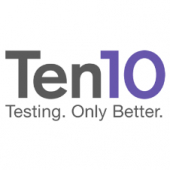 Much of the common materials and guidance published about test automation assumes that there is one application being developed and looks at how automated GUI tests can be used to accelerate regression testing of the product.
But how should your approach to automation change if you have a system(s) that integrates with multiple applications, and with that – multiple different software tools, and from different vendors where you don't have access to the build process or an open channel to the developers? A typical example of this is how to automate regression testing when there is an upgrade to applications, operating systems or middleware components.
In this webinar, we will be focusing on some of the critical questions that should be asked before undertaking test automation. Predominantly, we will discuss the different approaches and tools that need to be considered to truly deliver a good return on investment, depending on whether you have a single or multi-app test automation requirement.