BigHand User Conference - Manchester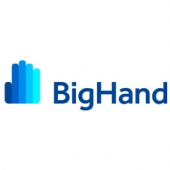 BigHand have announced the return of their User Conference, this year coming to Manchester on the 15th, and London on the 17th of October.
The technology vendor has continued on its growth curve over the last 18 months, making strides towards its vision to be the most supportive technology partner in the industry for helping law firms transition to newer, more 'business-oriented' ways of working.
It's no wonder that the event has a jam-packed agenda, including the showcase of its newest technology from the iPhelion acquisition last month – pitching and proposals solution BigHand PitchPoint, and templating solution, BigHand Outline.
The event will also reveal the latest developments to its B.I. and pricing solutions acquired from DW Reporting in April last year.
With "Insight to Action" as the theme of the event, attendees can expect discussion and learnings around harnessing the insight provided by BigHand's solutions to inspire data-driven action for growth in the future.
To register for the BigHand User Conference and view the agenda, click here.