BigHand webinar: BigHand Quantum Working Capital Edition with Dan Wales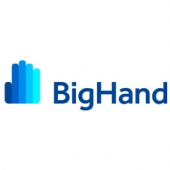 Many firms today do not have the visibility they need to execute cash flow improvements, and in today's current climate, this information is now more important than ever. BigHand Quantum Working Capital Edition is a streamlined version of our Revenue and Profitability solution, BigHand Quantum.
It is designed to make it quick and simple for firms to gain a consistent view of their working capital data across the firm. Firm-wide dashboards highlight the most important WIP and debt metrics to fee earners, enabling them to take action with the appropriate data at hand.
Join Dan Wales, BigHand's Strategic Accounts Director and creator of BI solution, BigHand Quantum. Dan will take you through BigHand Quantum Working Capital, the tool that is changing the way firms deliver essential working capital metrics to key decision-makers, manage their financial hygiene, and ultimately increase their cashflow position.
We'll cover the following points:
What is BigHand Quantum Working Capital?
How to use BigHand Quantum Working Capital Editionto maintain growth and consistency
Understand the effect of the current crisis on your law firm
Solution demonstration