Brekkie with our Tekkies: Phoenix WIM, Refiler and Guardian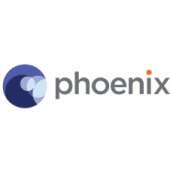 Phoenix will be focusing on the Workspace Information Manager product (WIM) but will also explore Workspace Refiler and WorkSite Guardian.
WIM displays Matter/Project related information from any back office system in FileSite when clicking on a Workspace. This could be contact information, financial information, critical dates or anything else that may be referred to. Pulling this information into FileSite increases the use and flexibility of WorkSite and puts the information at the user's fingertips.
Workspace Refiler is designed to optimise and enforce the refiling process within WorkSite. This product turns refiling from being a user to a server side process. During this part of the session we'll discuss how the product has been designed, and how it can assist firms.
Workspace Guardian is a monitoring tool for WorkSite which is designed to report on unusual activity. Reports can be configured to alert the IT or Risk and Compliance teams if a user has done something which is deemed suspicious. This session will discuss the user and configuration available with this tool.
This session will take place at Phoenix's London office and will provide an opportunity to discuss WIM, Refiler and Guardian broadly or technically, with two of the company's inhouse experts: Technical Director Ray Burch and Pre-Sales Consultant Paul Darby. Please RSVP if you would like to attend.