Briefing Frontiers – Information security, privacy and protection 2018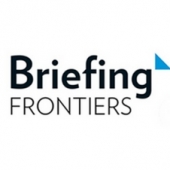 Generously hosted by our friends at Pinsent Masons, and sponsored by Secureworks, DVV Solutions, and Blackberry, this is an opportunity to learn the latest threats, their potential impact and how to counter them at Briefing Frontiers – Information security, privacy and protection.
Overview
Hear from security experts on cyber hygiene, third-party vulnerabilities and steps you can take to ensure IT security is driven at board level across the firm. The event is free to attend to everyone in legal business management.
Speakers include
Stuart Aston, national security officer, Microsoft UK
Chris Gunner, global IT security manager, Clyde & Co
Howard McKay, senior lawyer, BT
Christian Toon, chief information security officer, Pinsent Masons
Stuart Richie, director, GDPR360
Mike McLellan, senior security researcher, Secureworks
Sessions include
To-the-point, punchy briefings are punctuated by lively panels and a structured interactive session allowing you to get involved and share your ideas with the group. Topics to be discussed include:
Cybersecurity in the legal sector: what to expect in 2018 and beyond
Cyber hygiene – doing the basics
Panel – the danger of the status quo
- To what extent is staff across firms cyber aware?
- Why success can only come from planning for failure
- The need for board level/senior partner leadership on infosecurity
- Is cyber-assurance a realistic USP for firms or is it simply expected?
Stay one step ahead of uncertainty – GDPR and the supplier IT risk landscape
Who should attend?
Leaders and decision makers from top 100 law firms such as:
CIO/IT directors/heads of IT
Directors/heads/analysts/managers of information security
Directors/heads/analysts/managers of cybersecurity
Directors/heads/managers of networks
Directors/heads/managers of CRM systems/database management/development
Data architects/analysts/managers
Knowledge management leaders/directors/senior managers
IMPORTANT OPT-IN NOTICE ON BEHALF OF BLACKBERRY
BlackBerry may use your contact information to provide updates and special offers about products, services, and events, including the latest solutions, tips, and exclusive offers. You can unsubscribe at any time.
What is Briefing Frontiers?
Briefing Frontiers is a series of innovation events from Briefing hosted at top-tier law firms. This event will be hosted at Pinsent Masons and will welcome an exclusive group of leaders in legal management from top-tier law firms. The intimate nature of these events will enable delegates to learn, share and debate the challenges at the heart of their roles.
This event is supported by: