Briefing Frontiers – Information security, privacy and protection 2018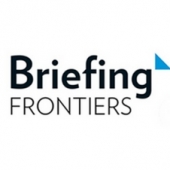 Generously hosted by our friends at Pinsent Masons, and sponsored by Secureworks, DVV Solutions, and Blackberry, this is an opportunity to learn the latest threats, their potential impact and how to counter them at Briefing Frontiers – Information security, privacy and protection.
Overview
Hear from security experts on cyber hygiene, third-party vulnerabilities and steps you can take to ensure IT security is driven at board level across the firm. The event is free to attend to everyone in legal business management.
Sessions include
To-the-point, punchy briefings are punctuated by lively panels and a structured interactive session allowing you to get involved and share your ideas with the group. Topics to be discussed include:
Why humans are always vulnerable and what you can do to ensure as much responsibility as possible is taken away from the user
Real-life examples of threats facing organisations inside and outside the legal sector, and the steps they're taking to overcome them
The need for genuine, board level/senior partner leadership on info-security – and how to build the case for cyber-leadership not just coming from the IT department
Cybersecurity in the legal sector: what to expect in the 2nd half of 2018 and beyond
Data hygiene and the unsexy things firms must do to stay in shape
The practical aspects of GDPR and third party risk management: the opportunities law firms have to ensure an effective, efficient and robust level of scrutiny is applied throughout the data supply chain
Winning the battle of hearts and minds to help generate a continuous culture of cyber awareness
What steps should firms be taking to become sufficiently cyber resilient to maintain operations AND reputation in the event of a serious breach?
Why success can only come from planning for failure and how to build an effective response to failure into the design process
Agenda - soon to be released!
Speakers
Stuart Aston, national security officer, Microsoft UK
Sean O'Brien, director, DVV Solutions
Duncan Reed, marketing manager, DVV Solutions
Leigh Brookes, head of IT customer services, HFW
Mike McLellan, senior security researcher, Secureworks
James McDowell, director, BlackBerry Cybersecurity Consulting
Panellists
Clyde Johnson, interim CISO, RPC
Marlon Weekes, CISSO, Aimia
Chris Gunner, global IT security manager, Clyde & Co
Howard McKay, senior lawyer, BT
Who should attend?
Leaders and decision makers from top 100 law firms such as:
CIO/IT directors/heads of IT
Directors/heads/analysts/managers of information security
Directors/heads/analysts/managers of cybersecurity
Directors/heads/managers of networks
Directors/heads/managers of CRM systems/database management/development
Data architects/analysts/managers
Knowledge management leaders/directors/senior managers
What is Briefing Frontiers?
Briefing Frontiers is a series of innovation events from Briefing hosted at top-tier law firms. This event will be hosted at Latham & Watkins and will welcome an exclusive group of leaders in legal management from top-tier law firms. The intimate nature of these events will enable delegates to learn, share and debate the challenges at the heart of their roles.
This event is supported by: