Briefing Frontiers - Legal IT Landscapes 2018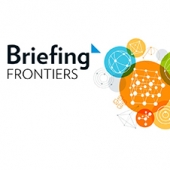 For the first time, Briefing is holding an event to discuss and analyse the results of its landmark annual research into legal technology – Briefing Legal IT Landscapes 2018 – and it's free to attend to everyone in legal business management.
Generously hosted by our friends at Pinsent Masons, and sponsored by Microsoft, Board, iManage, NetDocuments, Phoenix and Tikit, this is an opportunity to hear Briefing's analysis of the research, and hear from invited speakers who can to dive deep into areas such as innovation, smart working, business efficiency and automation, data and client connections.
How automated are the UK's top-tier firms, and how automated could they be? Which kinds of business are most threatening to your firm's future? How soon will the legal market become really mobile? And apart from the hype around AI and machine learning, how are law firms really using these technologies - if at all?
Guest speakers and contributors
Dr Nicola Millard, BT's customer experience futurologist
Charles Radclyffe, data philosopher, TEDx speaker, ex-head of technology for Deutsche Bank's dblabs
Microsoft and a top-tier law firm client talking about innovation in collaborative technology, and innovations in overcoming internal silos, and deepening relations with peers, suppliers and clients
Plus panels/Q&A with leaders in innovative firms such as Pinsent Masons, Riverview Law, A&O and more
Briefing people Rupert Collins-White and Richard Brent on what the research might tell us
Draft agenda
0900 - Insight into the research results from Briefing magazine's editor and editor-in-chief
0920 - Panel: Innovating law firms on automation, smart working, AI/machine learning, efficiency futures and more
The automation gap: how automated are firms today, how automated should they be and how automated will they be in the future?
What, if anything, is holding firms back? The challenges of tailoring automation to client models and the cultural inhibitors and pushback within firms
With over 40% of the legal workforce yet to be fully mobile enabled, what is holding them back? What are the limits and what more can be done to create a truly agile workforce?
Marrying the technology with an appropriate delivery method to clients through appropriate resourcing
How should currently leveraging innovation to open up new revenue streams and what might be on the horizon?
1000 - Microsoft case study/presentation: Innovation in collaborative technology and in overcoming internal silos, and deepening relations with peers, suppliers and clients
1030 - Coffee and a chat with peers
1100 - Dr Nicola Millard, BT customer experience futurologist, on ... Your working future
Why the promise of organisational flexibility has rarely been delivered in practice, and the trends that are starting to reshape the face of the way that we work
The Death of Dolly, Dilbert and Dr No
Why one size will not fit all, and agility becomes a means for survival
How knowledge creation and sharing combined with mass collaboration – connecting and collaborating - can deliver higher gains
Where next? As millennials become leaders and their expectations become the norm, what is the next likely step change in the workplace and expected career progression?
1130 - Charles Radcliffe, data philosopher and ex-head of technology for Deutsche Bank Labs, on AI, RPA and quantum computing and encryption
Is RPA (robotic process automation) just 21st-century macros? What RPA means for the operations of a firm, what the state of the art is today, and where we can expect to see technology take us by the end of the decade
Roboattorneys and the future of law: how AI can remake the market for law. How to spot the opportunities and where to find the safe ground when the Moravec' waters start rising
Horizon scanning and the impact of quantum computing on professional services firms
Quantum security and the role it will play in securing communication channels
Why quantum computing will make current RSA encryption defunct within 15 years, and what strategies firms should be looking at to make their data secure once this happens
1210 - Panel: Meet the future - innovation and the future of law (Millard, Radcliffe plus 1-2 law firm guests)
Why and how the innovation function should be thinking more long term
How much should firms realistically be investing in innovation, in terms of budget, time and staffing?
To what extent could and should law firms collaborate more in terms of innovation?
Is it now the time when IT leaders finally have the voice they ought to have to meet their firm's ambitions?
1230 - Close
Who should attend
Leaders and decision makers from top 100 law firms such as:
CIO/IT directors/Heads of IT
Finance director/CFO
Marketing and BD directors/senior managers
Directors of/heads of pricing
Heads of finance systems, BI
Operations leaders/COO/business managers
What is Briefing Frontiers?
Briefing Frontiers is a series of innovation events from Briefing hosted at top-tier law firms. This event will be hosted at Pinsent Masons and will welcome an exclusive group leaders in legal management from top-tier law firms. Featuring speakers who are leaders in technology and business innovation, the intimate nature of these events will enable delegates to learn, share and debate the challenges at the heart of their roles.
Donation made to Shelter
Every year we link responses to our Briefing and LPM Legal IT landscapes research – investigating attitudes to technology and business efficiency in legal services – to donations to Shelter. This year we raised a fantastic £2,800 for the well-deserving charity. We'd like to thank sponsors: Tikit, Accesspoint Technologies, Nasstar, iManage and Phoenix Business Solutions for their generous donations.
IMPORTANT OPT-IN NOTICE ON BEHALF OF MICROSOFT
Microsoft may use your contact information to provide updates and special offers about products, services, and events, including the latest solutions, tips, and exclusive offers. You can unsubscribe at any time. Microsoft respects your privacy. Please read the Microsoft Privacy Statement at http://aka.ms/privacy
This event is supported by: