The client-centric law firm - better outcomes for lawyers and their clients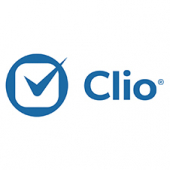 A recent study identified three critical success factors that help law firms find and retain the most sought-after clients. Will your clients recommend your firm to their peers? Does your firm have the reputation to command premium rates and tackle complex issues? Is your firm recognized for innovative, relevant, and forward-thinking approaches? Clients reward firms that give them effortless experiences.
Crafting a streamlined approach not only helps your law firm but also aids clients. Firms that focus on their clients' experience find their clients participate fully throughout the progression of their case, share information more readily, and are more responsive to requests.
Join Clio and Ruby Receptionist as they explore the success that follows a client-centric approach. In this free webinar you will learn:
Success factors of client-centric law firms
Tips for improving client collaboration
Services to help connect with clients
Tools that provide 24/7 access for your clients