Clio training webinar: Billing – beyond the basics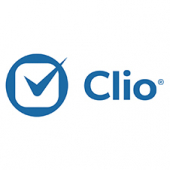 We'll dive into the details of invoice generation, bill modification, invoice reconciliation,A/R management and reporting, as well as setup and receipt of online payment.
Clio provides webinar training to help you get ahead of the curve faster. This webinar is designed to provide an in-depth exploration of specific areas of Clio's functionality, and to give attendees an opportunity to ask questions in an live Q&A session.
Clio is a cloud based legal practice management platform. Customers can access Clio over the web through desktop, tablet and mobile devices.
Clio includes:
Case and matter management
Time tracking
Billing and detailed reporting
Client contact and document management
Task scheduling
Trust accounting
Secure client messaging
Encrypted file sharing
Who will benefit
Clio is specifically designed for small and mid-sized law firms.