Clio Webinar: a walkthrough of Clio's functionality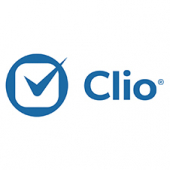 Clio provides webinar training to help you get ahead of the curve faster.
This webinar is designed to provide new and prospective users with a high-level overview of Clio's features and functionality. In addition to learning the basic of how to get up and running with Clio, attendees will be guided through a sample practice workflow, and have a chance to ask questions to our world-class support team in a live Q&A session.
Clio is a cloud based legal practice management platform. Customers can access Clio over the web through desktop, tablet and mobile devices.
Clio includes:
Case and matter management
Time tracking
Billing and detailed reporting
Client contact and document management
Task scheduling
Trust accounting
Secure client messaging
Encrypted file sharing
What to expect
A walkthrough of Clio's functionality.
Who will benefit
Clio is specifically designed for small and mid-sized law firms.