Clocktimizer showcase: Eliminate surprise factors from your pricing process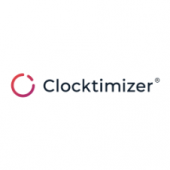 If your New Year Resolution is to eliminate the Surprise Factors from your pricing process, join us for an in-depth showcase of Clocktimizer's pricing solution.
During this 30-minute session, we will show you exactly how innovative firms use Clocktimizer to build data-driven fee quotes and win more pitches.
If you or your firm is currently looking to improve the pricing process this is an excellent session for you.
We will cover the following:
How to utilize available firm data to build fee quotes using Clocktimizer
How Clocktimizer supports a scalable pricing strategy
All the important metrics that should be taken into account
Time: Tuesday, Jan 26, 2021, 05:00 PM in London