Clocktimizer webinar: Matter Leakage - What are its causes and effects on profitability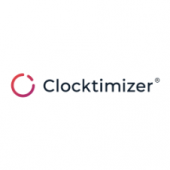 Matter leakage is not often given the attention that it requires. It directly influences law firm profitability, efficiency and client satisfaction. Now more than ever before, it is crucial that law firms take preventative steps to reduce, and ultimately, avoid leakage.
On Wednesday, September 9th, 2020, we learn-by-example with our guest speaker Jessica Davis, Director of Matter Performance & Service Innovation from McCarter & English.
During this 45-minute webinar, we will highlight the importance of:
• Understanding value and pricing accordingly
• Showing the relationship between effective matter scoping and reduced leakage
• Educating and training lawyers to avoid matter leakage through matter management and client value techniques
• Establishing key metrics on matter management
• And more
Interested to learn more? Join Jessica Davis (McCarter & English), Pieter van der Hoeven (Clocktimizer) and Mark Medice (LawVision) in exploring how to deal with the challenges of matter leakage.