Clocktimizer Webinar: Two practical solutions to improve financial hygiene and increase profitability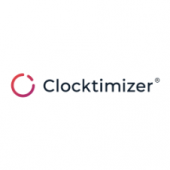 Has it been challenging to determine the best strategy for your firm financially during this year of unprecedented events?
We believe that the starting point to any winning strategy must be data analysis - but how can you ensure the data you use is as accurate as possible? Join us Wednesday, November 25th for best practices on firmwide financial hygiene, how you can empower your teams to stick to them, and how you can utilize your data to drive financial growth.
By the end of the webinar you will understand:
- How financial hygiene is underpinned by accurate time recording and reporting
- The relationship between good financial hygiene and better long term strategic decisions for your firm
- How TiQ and Clocktimizer can streamline these process in a low cost, high impact way
Key information
Date: Wednesday, November 25 2020
Time: 3:00 pm - 4:00 pm
Location: Zoom
Cost: Free