Cyber security dinner with Eze Castle Integration and SkOUT Secure Intelligence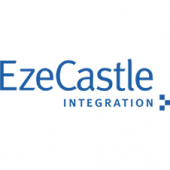 You are cordially invited to join a roundtable dinner discussion on Cybersecurity, hosted by global managed service provider, Eze Castle Integration, and cybersecurity expert, SkOUT Secure Intelligence.
Today's cyber-attacks are becoming increasingly destructive, disruptive to daily business, and leaving firms with tarnished reputations.
What's more is that attacks are becoming more and more sophisticated. Hackers no longer steal data through 'smash and grab' attacks only, various deceptive social engineering methods are now used to enable confidential data to be collected over long periods of time.
These attacks can be hugely damaging to your firm as client confidence takes a massive blow.
Do come along to this complimentary dinner roundtable event to hear expert speakers from Eze Castle Integration and SkOUT Secure Intelligence discuss strategies and share best practices to help your firm with cybersecurity preparedness.
Speakers
Eze Castle Integration: Dean Hill, Executive Director, Bob Guilbert, Chief Operating Officer, Bryan Champagne, Senior Vice President, Global Service.
SkOUT Secure Intelligence: Lee Noriega, Co-founder and Chief Cyber Strategist, with over 35 years' experience in providing cyber security support to government and commercial organisations.
Reservations
To reserve your place, contact Amisha Shah at ashah@eci.com.