Docscorp webinar: Create documents more efficiently with veroDocs template management software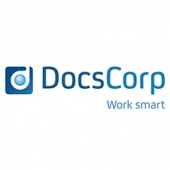 Overview:
How much time is your firm spending on producing standard documents, time and time again? When they start working from templates, legal professionals can put the focus back on higher-value work.
Templates make document creation easier for teams, saving them time, and boosting productivity. Register for this webinar to learn how you can create and manage document templates and streamline the entire document assembly process.
During this webinar we will show you:
Template management to save time and boost productivity
Document assembly as a straightforward process for users, helping them work quickly and accurately
Simple deployment via Active Directory groups, so teams always have access to the latest authorised templates and content