Encompass seminar – Responding with regtech: Overcoming CDD challenges in KYC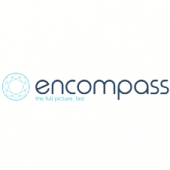 'Responding with regtech' will be held at Scotland House, in London on 25th September from 6pm-8pm. This event is a briefing for senior operations and risk professionals working within professional services and will be an informative session followed by an interactive Q & A discussion and will cover:
- Responding with RegTech capabilities
- Opportunities to transform CDD and EDD with advanced aggregation, analytics & automation
- Key points from the new draft money laundering regulations 2017
- Implications and common pitfalls in KYC operations.
Speakers
- Amy Bell - Chair, The Law Society Money Laundering Task Force
- Jason Boud - Co-Founder, RegTech Markets & RegTech Forum
- Paul Charmatz - Managing Director, encompass
- Yasmeen Jaffer - Partner, JJC FinTech
- Sarah Kocianski - Senior Research Analyst Fintech, Business Insider UK.
This is a free event and we will be offering attendees a light selection of fine Scottish fare over the evening at this brilliant new venue.