Expert Cubes presents: Data consolidation – a webinar focusing on today's data challenges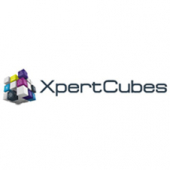 Optimise resources and reduce cost by consolidating your data across regions into one globally accessible platform. It can be done; we've done it before. We will take you through a few scenarios, including Azure, On Premise and Hybrid for practical and pragmatic solutions to today's data challenges.
Here are some of the benefits of consolidating your data:
Save time on your inter-company reconciliation process
Obtain final reports directly from system outputs
Reduce manual consolidation entries and dependencies
Shorten the control activities of the consolidation process performed by the central team
Integrate new entities without putting the whole process at risk
Reduce dependence on specific individuals while creating a way to share knowledge and document the consolidation process
Update IT reporting tools to account for new analyses or requirements
Coordinate or merge your business and financial consolidation processes
Optimise resources and reduce costs
Simpler BAU support for consolidation process, to free up resources
Proof of Concept, 8-10 days Consulting including High level Architecture.