The Future of Legal Roadshow - Leeds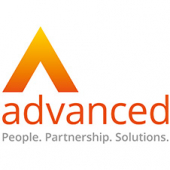 12:30pm - Registration and Light Lunch
1:30pm - Introduction
This edition of the Legal Roadshows will focus on the Future of Legal in a digital age and address the following:
Case control – How to meet today's clients' expectations of speed and reliability in a secure and flexible environment.
Billable goals – Accelerate on a digital transformation journey to drive efficiencies and increase revenue.
Future gazing – What will the legal landscape look like in the next 5 years and beyond?
The effects of outside economic and political forces - How to prepare and take advantage of digital technologies.
'It is not the strongest that survive, nor the most intelligent, but the ones most responsive to change'
3:30pm - Close