HighQ webinar: The role of soft skills in building a user adoption strategy for lawyers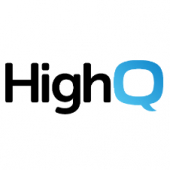 Empower your lawyers to innovate
Getting the right technology in place is the easy part of law firm innovation. The hard part is getting your lawyers using it.
Join Stuart Barr, Scott Reid and Kate Simpson for a lively webinar about change management strategies and soft skills that innovation teams can use to help lawyers adopt new technology.
You'll hear:
What a successful change management strategy looks like in a law firm
The four key soft skills required to encourage user adoption among lawyers
Case studies of user adoption strategies gone right
There will be a live audience Q&A at the end of the webinar, so prepare your questions to ask Stuart, Scott and Kate.
Duration: 45 minutes
What to expect
Speakers
Scott Reid
Scott is Director of Knowledge Management & Practice Innovation at Bryan Cave, where shapes and implements KM processes within the firm, including the implementation of innovative content, tools, methods and technologies that improve the efficiency and effectiveness of the firm's legal services. Prior to his law firm experience, Reid served as a practicing attorney in the U.S. Army Judge Advocate General's Corps.
Kate Simpson
Kate is responsible for developing the knowledge management strategy and initiatives at Bennett Jones, and leads a team of KM specialists in delivering practice tools and resources that leverage the firm's intellectual capital. Prior to Bennett Jones, Kate was a consultant to many Canadian, UK and global law firms advising them in the design and implementation of useful, usable and engaging KM solutions that benefited both the lawyers and their clients.
Stuart Barr
Stuart is an enterprise social computing expert and technologist with over 15 years experience in web strategy, development, management, consulting and a unique background in the legal, professional services and social computing industries. He currently works as CSO at HighQ where he leads product strategy.