ILTA summer social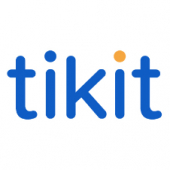 Join us for a few drinks and the chance to network with your peers in London from 5.30pm on the 10th July.
We are proud to be sponsoring this event with our partners NetDocuments, Prosperoware, Workshare and FileTrail.
You do not need to be an ILTA member to attend, but non-members must create a login to complete your registration (this does not commit you to membership).
What to expect
ILTA UK Co-Chairs Tony McKenna and Andrew Powell welcome you to engage and connect with legal tech professionals in London. This is also an opportunity for ILTA members to find out what ILTA is trying to achieve in the UK and how (or why) members should support this vision. Joy Heath Rush, ILTA's CEO will also be in attendance.
You are also welcome to attend the Tech Talk: Women Who Lead taking place at an earlier time slot of 4:00 pm - 5:00pm.