ILTA webinar: Nothing to fear – how artificial intelligence can benefit law firms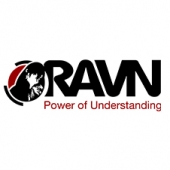 Law firms hold vast and growing volumes of information containing their learned know-how and experience, as well as client data. Lawyers must be able to leverage this experience from documents for obvious competitive and efficiency reasons, and using artificial intelligence (AI) to extract and interpret relevant information leads to further differentiation for the firm and can dramatically improve the margin on client instructions.
Traditionally, the manual extraction of vital information from mountains of unstructured data such as documents, emails and other media has been carried out by junior associates or temporary staff, or outsourced to meet tight deadlines. This process can be extremely inefficient and costly, eating into precious margins — particularly in the modern era of fixed priced engagements. What's more, manually extracted data may carry risk due to inconsistencies and human error. Learn how AI can be used to overcome these obstacles. See why today's law firms need a technology intelligent enough to not only extract information from unstructured data, but also to read and understand that data.
Additional Information/Speakers
Speaker:

Peter Wallqvist, the CEO of RAVN Systems, started his career in the information retrieval industry as a research engineer at BT Research at the turn of the millennium. He has since participated in the delivery of some of the largest high-profile search and unstructured data processing systems in the world, at organizations like Autonomy (now HP) and as an independent consultant. In 2010, he co-founded RAVN Systems to build and deliver the next generations of advanced search-based cognitive computing systems. In the past few years he has overseen a tectonic shift in perception regarding cognitive computing systems and the level of trust clients and other stakeholders are putting into the technology. This shift is likely to have dramatic consequences within the legal space, and seldom has the word "disruptive" been more apt when speculating on the implications for the industry.