iManage Records Manager new disposition workflow demonstration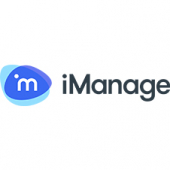 iManage Records Manager is the leading product in professional services firms with over 550,000 active users. It is the only product that manages both physical and electronic records in a matter-centric environment without removing content from iManage Work, so your users retain visibility until the complete matter and content is disposed of according to retention schedule.
And this industry leading product has just gotten better with:
Modernised user interface

Warehouse software integration

New disposition workflow module (separately licensed)

And over 20 other user-requested enhancement.​


Join us for this webinar on Thursday November 10th at 11:00 AM Eastern Time to hear the details and see live demonstration. We will also discuss our near-term future enhancements includingthe ability to govern content in SharePoint, file shares and even other cloud based systems.

The new iManage is the largest independent software vendor dedicated to helping professional organizations manage and govern their critical work product. Learn more about iManage Work Product Management at the online demonstration taking place on 10 November.