Iridium webinar: Introducing the Iridium BI release 2017.3 – 5pm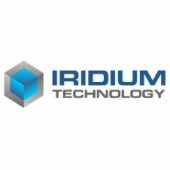 Iridium Technology LLC, a leading provider of Business Intelligence in the legal sector, announced recently the release of version 2017.3 of Iridium BI.
The latest release of Iridium BI is the second major release of the Matter Budgeting, Pricing, and Tracking module which enables partners and pricing specialists to create accurate matter budgets for upcoming matters. Users can create and approve matter budgets and then monitor performance versus plan as the matter is being worked. This release includes significant usability improvements including smarter entry grids, a more user-friendly interface, enhanced matter imports, better customization and performance improvements.
To introduce this release, please join Iridium Technology for a 45-minute presentation on the latest developments to Iridium BI.