IT Financial Services and Andy Stokes Consulting seminar: Preparing to replace your practice management systems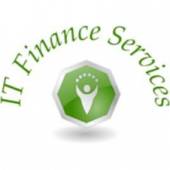 As we move ever nearer to the end of life of some major finance / practice management systems steps, a group of independent consultancy firms are hosting a free half day seminar around the topic of PMS system change.
The seminar is aimed at firms ready to explore what they could be doing now in preparation for a change of system in the coming months and years. Our suggested audience is strategy managers, IT project managers, business analysts and senior members of the finance team such as management accountants, financial controllers and revenue controllers.
Speakers include Andy Stokes of Andy Stokes Consulting, Alex Young of Alblair Consulting and David Gallagher of IT Finance Services.
What to expect
Agenda
Introductions
Exploring some new approaches to the selection process.
The major streams to consider when embarking on this change journey.
System, organisation and process.
What you can be doing today to prepare for change
Handling change and difficult questions
Round table discussions
Summary and key takeaways.