Law firm business and IT leaders forum: The first in Baskerville Drummond's series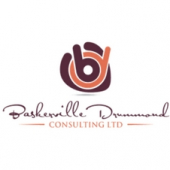 The first meeting, hosted by our friends Protiviti at their London office in the Shard, on Tuesday 23rd October 2018 (9:30am–4:30pm), will focus on Practice Management Systems with the following keynote sessions: –
The PMS Challenge – BDC will give an update on the current PMS market, approach for system selection and building project teams.
Managing Change – Andrew Thomson (ex-Hunt & Coombs CEO) and Derek Cummings (Protiviti) will consider how to prepare a Law firm for a significant change project and present a real-world example of a change program.
Technology in Action 1 – Linetime will present, with Carson McDowell, a case study of how their solution has addressed a particular specific business challenge.
Technology in Action 2 – Aderant will present, with a client (TBC), a case study of how their solution has addressed a specific business challenge.
What to expect
The idea of Baskerville Drummond's Law Firm Business and IT Leaders forum events is that we bring some of our clients and other similar sized firms together a few times a year (to be decided at the first meeting) to provide our network members with the opportunity to: –
Gain strategic insights into market developments and relevant emerging technologies;
Build relationships with other firms who face similar challenges;
Set up working groups on key issues that could lead to collaboration between firms;
Experience "real world" demonstrations of emerging technologies in a "non-sales" context;
Hear "real world" examples from other members on how they have implemented technology in their firms.