LexisNexis webinar: Learn how disruption can lead to new business opportunities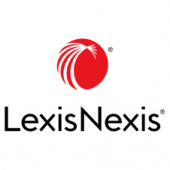 With entire industries disrupted, working from home, and social distancing; 2020's mantra could be, "business as unusual" rather than business as usual. And while disruption may feel uncomfortable at first, it can lead to new opportunities for growing your business – if you're inspired and motivated to re-invent processes, solve problems in new ways, and rethink how to best serve your clients.
Register for this virtual presentation
To help get you motivated and inspired, LexisNexis® InterAction® is hosting a special virtual presentation where leading creative director and marketing expert Ron Tite will present, The Internal Coup: Driving Organizational Disruption to Pursue New Opportunities in the Emerging Economy.
Stay for the interactive roundtables
After the webinar, please join us for our virtual roundtables where you'll have the chance to discuss Ron's presentation and consider what actions you can make to implement immediately.