Webinar: Privacy and Data Protection in eDiscovery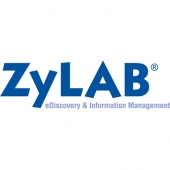 In this webinar, moderated by Mary Mack, Ken Rashbaum, specialist on cross-border information governance will discuss practical aspects of privacy and data protection issues in (international) e-Discovery.
Enterprises that are subject to preservation, disclosure, or discovery obligations, need to find practical approaches to reduce risk and cost of global data privacy and cross-border discovery challenges.
Prof. Johannes Scholtes will show how technology can help mitigate legal risks.
Additional Information/Speakers
The presenters include;
Ken Rashbaum
Principal
Rashbaum Associates
Ken Rashbaum's areas of specialization include counsel on cross-border information governance and transfer of personal data from Europe, Asia, Canada and South America to the United States for business purposes and the requirements of U.S. regulatory proceedings and litigation; counsel to U.S. health care organizations and life sciences entities on management of electronic health information, HIPAA and HITECH compliance and preservation of patient confidentiality pursuant to state privacy laws; electronic discovery readiness and response counsel; social media counsel, employment law and litigation.

Johannes C. Scholtes
Chief Strategy Officer
ZyLAB
Johannes C. Scholtes, Ph.D. is chairman and chief strategy officer of ZyLAB. Scholtes. Scholtes holds a Master of Science degree in Computer Science from Delft University of Technology and a Ph.D. in Computational Linguistics from the University of Amsterdam. As of 2008, he holds the Extraordinary Chair in Text Mining from the Department of Knowledge Engineering at the University of Maastricht.
Mary Mack
Enterprise Technology Counsel
ZyLAB
Mary Mack, Esq., is Enterprise Technology Counsel for ZyLAB. Formerly Corporate Technology Counsel for Fios, Inc., Mary Mack is a graduate of Northwestern University School of Law and a member of the Illinois bar. Mary Mack is the co-editor of the Thomson Reuters West treatise, eDiscovery for Corporate Counsel, and the author of A Process of Illumination: The Practical Guide to Electronic Discovery published by Fios. She is on the Board of Governors of the Organization of Legal Professionals and the Advisory Council of the National Federation of Paralegals.