SeeUnity: How to close the Loop on information governance for users collaborating with MS O365 & Teams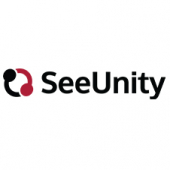 With many of us working remotely, it can be challenging to keep team members on the same page, leading to data silos, lower productivity, and loss of control over data governance.
Organisations are taking advantage of Office 365 applications to work and collaborate remotely, but a gap exists related to the management and governance of that content. Users work in many systems along side Office 365, including their document management system (DMS) and other repositories. Help users easily access the content they need to effectively work and collaborate with secure integrations and automated workflows. And stay in control of your content.
Join us for a 30 minute webinar to learn how to enable efficient workflow with end-to-end data governance across your systems. Our SeeUnity Team experts will demonstrate the latest Office 365 integrations.
• Support secure collaboration without sacrificing data governance
• Seamlessly manage data across all repositories (on-premise, hybrid, or in the cloud)
• Synchronize content and automate processes for more efficient workflow
• Maintain full administrative oversight
• Customize the user experience to increase productivity
• Ensure Information Governance and compliance
• Be ready to scale as your organization grows and situations shift
If you can't make it, please register anyway and we will send you a recording of the webinar for your convenience.