Briefing Frontiers - From lawyers to legal engineers: Decoding digital disruption in law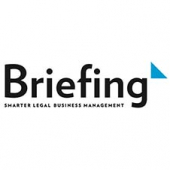 This event, which is limited to 30 key delegates, is part of the Briefing Frontiers series to be hosted throughout 2017.
This event will explore technological innovations and drivers for digital change. Smart contracts are the 'bleeding edge' of technological innovation in legal services delivery, and are rapidly becoming a serious future for a small but growing section of the law firm client base – digital, cloud-based 'documents' that everyone involved in can contribute to and validate or authorise.
Issues to be explored:
How will new tech affect the ways that businesses transact
Binary future: how fintech is leading the way in innovation
How automation can expedite business transactions
An introduction to blockchain, distributed ledgers and smart contracts
Applications and opportunities for smart contracts in business
Better connected business - why we cannot ignore cloud technology
Transforming transactional processes and the impact on your clients
Improving transparency and traceability of transactions through shared platforms
How could smart contracts affect the infrastructure of my business
The risks associated with smart contracts and how to mitigate them
The interface between document automation, the cloud and smart contracts
Confirmed speakers:
Who should attend?
CEOs, COOs, CFOs, CTOs, CIOs
IT directors
Enterprise architects
Heads of risk, BD, marketing, finance

Want to sponsor this event? Get in touch
Luminance sponsored our first Briefing Frontiers event and they "thought it was a fantastic and very interesting event all round" (Clara Murray, Luminance)
What to expect
8.30am – 9.00am
Breakfast and networking
We are providing ample breakfast provisions so no need to pits top at your artisanal coffee shop

9.00 – 9.15am
Welcome
Rupert Collins-White, director, creative, Briefing

9.15 – 10.00am
Technological innovations on the client side and drivers for digital change
How will new tech affect the ways that businesses transact
Binary future: how fintech is leading the way in innovation
How automation can expedite business transactions
An introduction to blockchain, distributed ledgers and smart contracts
Applications and opportunities for smart contracts in business
Better connected business - why we cannot ignore cloud technology
Anthony Macey, head of blockchain R&D, Barclays

10.00 – 10.30am
Coffee and networking

10.30 – 11.00am
Decentralising the future
Glenn Thorsen, futurologist, Master Mindset

11.00 – 12.00pm
Exploring innovations in legal IT
Transforming transactional processes and the impact on your clients
Improving transparency and traceability of transactions through shared platforms
How could smart contracts affect the infrastructure of my business
The risks associated with smart contracts and how to mitigate them
The interface between document automation, the cloud and smart contracts
Panel discussion
Tyler Welmans, blockchain specialist at Deloitte Digital
Glenn Thorsen, futurologist, Master Mindset
Stephen Allen, global head of legal service delivery, Hogan Lovells

12.00 - 12.30pm
Networking and event close